I have been lucky enough to do  events from Palm Springs to Santa Barbara. Parties on the Beach for the Elite. "Sweet 16" on MTV, RVCA, USC, Doctors, Dentist, along with Popular Hairdressers and Singers. I love doing them all, but I have to say my favorite orders are the ones from my nieces and nephews or emergency orders to put a smile on the lonely. These desserts make me happy, I know they will make you feel happy too.

Remember to check out Facebook page,

Sug.ar From The Heart Bakeshop

to keep up with our weekly features 

and specials.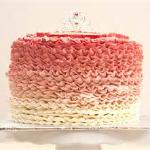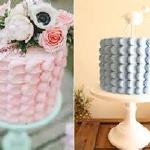 Celebration Cakes As Pictured Above ( minus any flower décor, which is extra)

Simple Décor– 3 Layers

4in. Cake feeds 5              $15

6in. Cake feeds 10-15       $30

8in. Cake feeds 20-25      $50

10in.Cake feeds 30-35      $70 

12in. Cake feeds 40-50     $90

14in. Cake feeds 50-60       $110

( Cakes are Pre-Orders and sometimes need a few weeks notice )

Tiered Cakes

Simple Décor

Buttercream, Starts at 

$3.50 per guest

Simple Décor

Fondant , Starts at 

$5.00 per guest

*Example: If your cake is to feed 100 guest, 

a buttercream cake starts at $350.00

a fondant cake starts at $500.00